| | |
| --- | --- |
| Posted by terribell on July 29, 2019 at 10:25 PM | |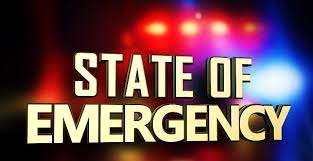 With so much going on in the news and in our communities, I decided to resurrect a word that God shared with a couple of years ago.  It's relevent for today. As the old folks use to say, "Those who know a word of prayer...PRAY"! Afterwards, take a personal inventory of your life and see what you can do to make it better! God responds to the cries of His chosen people. Here's what the Father shared:
The world is in a State of Emergency! What if...God is holding us accountable for favorable results!
I'm greatly concerned about the state of our world. As an Intercessor my soul is burdened; in a constant state of unrest as I try to initiate, facilitate and negotiate on behalf of those "who know not what they do" our world. The great magnitude of blatant, stiffnecked, disobedient and disrespect to our Creator God and His people will not go unpunished. How long will God allow creation to erect their own idols, build up Towers of Babel before He looks in our direction and begin to scatter, yea destroy?
How long will our great God, our loving Father tolerate the foul stench of rebellion, rejection and ungodly living like the times of Sodom and Gomorrah before He destroys the land and everyone responsible for its demise.
As Christians, we all have a responsibility to do something. Live right, love others, share the gospel, win souls for Christ, have a personal relationship with God, teach others how to live saved lives. We aren't here just to live a good life and go to heaven...
We have a responsibility to pray for one another, help one another.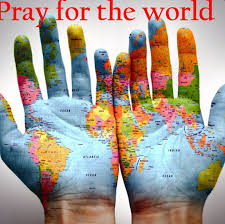 Instead of talking about what you see around you, how many of us are really inquiring of God? How many people spend more than a few minutes getting strategy from God? He always moves through a willing vessel. He gave some Apostles, Prophets, Pastors, Evangelist and Teachers and if that weren't sufficient God gave specific and particular gifts and talents all to build the Kingdom of God not for hiding under a bushel or for monetary gain.
The earth is crying out. Can't you hear the weeping and wailing? Can't you hear the bellowing of our children, grand and great grand children; even generations to come?
What can we do? What can you do? What can I do?
PRAY! Stop talking about it and PRAY. Stop murmuring and complaining about it, putting negative words in the atmosphere, PRAY.  For God says, if my people who are called by my name would humble themselves and PRAY, SEEK HIS FACE and TURN from their wicked ways, He would Forgive our sins and Heal the land!  God also says that it is the TRUTH of His Word that would bring freedom.
We need God like never before, while we are making plans for our future, building up treasures for ourselves and our immediate family and friends, the world as we know it is in a state of emergency. 
Sound the alarm! God is calling for the elders, the seers, the prophets. He's calling for the watchmen and the gatekeepers, the prayer warriors and intercessors.
Our children need us to stay on the wall and stand up for them. What kind of world will we leave them if we don't cry out to God for change? 
Who are you my brothers and sisters? Get in your positions, put on the whole armor, get your war clothes on. Prepare yourselves to receive your assignments. We aren't wrestling with flesh and blood, this is a spiritual war! We fight or die! There's no middle ground, no fence to sit on or a gray area to sway.
Let's wake up, hear the sound; heed to the warning bells that are ringing so profusely in our ears that it is almost deafening to the point of disablement and debilitation. Our children are dying, there is so much injustice in the world and God is NOT pleased.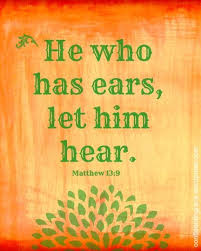 Here's the Truth according to Romans 8. Those who have an ear, let him hear...
22For we know that the whole creation groaneth and travaileth in pain together until now. 23And not only they, but ourselves also, which have the firstfruits of the Spirit, even we ourselves groan within ourselves, waiting for the adoption, to wit, the redemption of our body. 24For we are saved by hope: but hope that is seen is not hope: for what a man seeth, why doth he yet hope for? 25But if we hope for that we see not, then do we with patience wait for it. 26Likewise the Spirit also helpeth our infirmities: for we know not what we should pray for as we ought: but the Spirit itself maketh intercession for us with groanings which cannot be uttered. 27And he that searcheth the hearts knoweth what is the mind of the Spirit, because he maketh intercession for the saints according to the will of God. 28And we know that all things work together for good to them that love God, to them who are the called according to his purpose...
31What shall we then say to these things? If God be for us, who can be against us?
With that said...PRAY Saints PRAY! This next generation is depending on it!
Divinely Inspired by Terri L. Bell
Check out more articles on my Kingdom Hood Blogpost at www.kingdomkidsbooks.com
Categories: None