| | |
| --- | --- |
| Posted by terribell on April 18, 2019 at 4:20 PM | |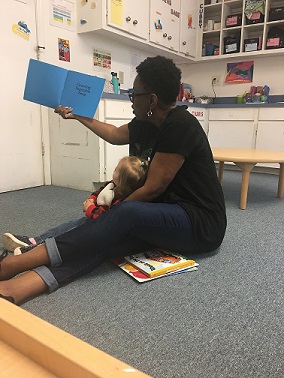 THANKFUL THURSDAY!
As we are in solemn remembrance of the Passion of Christ! I've found myself being ever so thankful for the most insignificant and minute things. We have so much to be thankful and grateful for. Jesus Christ, the paschal lamb sacrificed His life for us. In great humility, He bowed His head in silence and gave His life for us, so we could LIVE! The story doesn't end there...His powerful resurrection secured our victory over death, eternal damnation and a life sentence to a mortal grave forever! We are FREE! FREE to worship! FREE to Live! FREE! to Love and really experience a victorious life in Christ.
I hear people saying, "I'm living my best life". I'm so thankful today that I've realized that the "best life" anyone can have is a life in Christ. There's nothing sweeter and more fulfilling. The resurrected King is resurrecting me to live my best life ever! At 50+, I'm doing what I love to do and I'm so thankful for that.
The picture in this post represents a heart filled with THANKFULNESS, that Jesus the Christ set me free from a past of torment and bondage, sickness and disease, hopelessness and depression. I get to inspire others to know Him too. I didn't really know anything about Jesus as a child. We don't teach relationship to children, we feed them religion. There is a difference. This little one usually NEVER sits down for story time. She shocked everyone when she just snuggled up under me and listened to the story. This is what it's ALL about! Jesus died and rose for our children. (and you too) They are gonna be who God has called them to be because Jesus died and rose to guarantee their place in God as His sons and daughters!  
Jesus is real y'all! There's nothing He won't love you through and bring you out of. The day I gave Him my broken heart was the day He gave me my life! Again, I get to share that message with the greatest gift God has given us, little children. Today...my heart is filled with thanks!
What are you thankful for today? Don't be ashamed to make Him known! ❤️
Categories: None