It's a NEW YEAR! I feel compelled to create a space where I can share more of God's heart for Kingdom Citizens everywhere! Our main focus is the same as our vision for Kingdom Kids Books; to ENCOURAGE, UPLIFT & EMPOWER Families & Children everywhere! 
Kingdom Hood Blogspot is a place where you will find inspiration to continue living a Christ-filled life as we seek to live victoriously and be great ambassadors for God. We will be shining a light on all those who make up the body of Christ! "Kingdom Hood"!
You will find words of wisdom and empowerment that support Motherhood, Fatherhood, Sisterhood, Brotherhood, Parenthood and most importantly, Childhood!
We'd love to hear from you, so, feel free to share your heart and leave comments and suggestions as we start this new journey!  It's ALL about the Kingdom! Let's Go!
Terri Bell, Kingdom Kids Books & Divinely Inspired Publications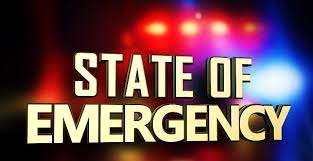 With so much going on in the news and in our communities, I decided to resurrect a word that God shared with a couple of years ago.  It's relevent for today. As the old folks use to say, "Those who know a word of prayer...PRAY"! Afterwards, take a personal inventory of your life and see what you can do to make it better! God responds to the cries of His chosen people. Here's what the Father shared:
The world is in a State of Emergency! What if...God is holding us accountable for favorable results!
I'm greatly concerned about the state of our world. As an Intercessor my soul is burdened; in a constant state of unrest as I try to initiate, facilitate and negotiate on behalf of those "who know not what they do" our world. The great magnitude of blatant, stiffnecked, disobedient and disrespect to our Creator God and His people will not go unpunished. How long will God allow creation to erect their own idols, build up Towers of Babel before He looks in our direction and begin to scatter, yea destroy?
How long will our great God, our loving Father tolerate the foul stench of rebellion, rejection and ungodly living like the times of Sodom and Gomorrah before He destroys the land and everyone responsible for its demise.
As Christians, we all have a responsibility to do something. Live right, love others, share the gospel, win souls for Christ, have a personal relationship with God, teach others how to live saved lives. We aren't here just to live a good life and go to heaven...
We have a responsibility to pray for one another, help one another.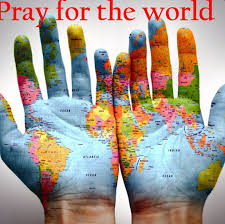 Instead of talking about what you see around you, how many of us are really inquiring of God? How many people spend more than a few minutes getting strategy from God? He always moves through a willing vessel. He gave some Apostles, Prophets, Pastors, Evangelist and Teachers and if that weren't sufficient God gave specific and particular gifts and talents all to build the Kingdom of God not for hiding under a bushel or for monetary gain.
The earth is crying out. Can't you hear the weeping and wailing? Can't you hear the bellowing of our children, grand and great grand children; even generations to come?
What can we do? What can you do? What can I do?
PRAY! Stop talking about it and PRAY. Stop murmuring and complaining about it, putting negative words in the atmosphere, PRAY.  For God says, if my people who are called by my name would humble themselves and PRAY, SEEK HIS FACE and TURN from their wicked ways, He would Forgive our sins and Heal the land!  God also says that it is the TRUTH of His Word that would bring freedom.
We need God like never before, while we are making plans for our future, building up treasures for ourselves and our immediate family and friends, the world as we know it is in a state of emergency. 
Sound the alarm! God is calling for the elders, the seers, the prophets. He's calling for the watchmen and the gatekeepers, the prayer warriors and intercessors.
Our children need us to stay on the wall and stand up for them. What kind of world will we leave them if we don't cry out to God for change? 
Who are you my brothers and sisters? Get in your positions, put on the whole armor, get your war clothes on. Prepare yourselves to receive your assignments. We aren't wrestling with flesh and blood, this is a spiritual war! We fight or die! There's no middle ground, no fence to sit on or a gray area to sway.
Let's wake up, hear the sound; heed to the warning bells that are ringing so profusely in our ears that it is almost deafening to the point of disablement and debilitation. Our children are dying, there is so much injustice in the world and God is NOT pleased.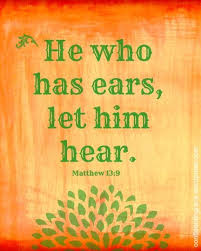 Here's the Truth according to Romans 8. Those who have an ear, let him hear...
22For we know that the whole creation groaneth and travaileth in pain together until now. 23And not only they, but ourselves also, which have the firstfruits of the Spirit, even we ourselves groan within ourselves, waiting for the adoption, to wit, the redemption of our body. 24For we are saved by hope: but hope that is seen is not hope: for what a man seeth, why doth he yet hope for? 25But if we hope for that we see not, then do we with patience wait for it. 26Likewise the Spirit also helpeth our infirmities: for we know not what we should pray for as we ought: but the Spirit itself maketh intercession for us with groanings which cannot be uttered. 27And he that searcheth the hearts knoweth what is the mind of the Spirit, because he maketh intercession for the saints according to the will of God. 28And we know that all things work together for good to them that love God, to them who are the called according to his purpose...
31What shall we then say to these things? If God be for us, who can be against us?
With that said...PRAY Saints PRAY! This next generation is depending on it!
Divinely Inspired by Terri L. Bell
Check out more articles on my Kingdom Hood Blogpost at www.kingdomkidsbooks.com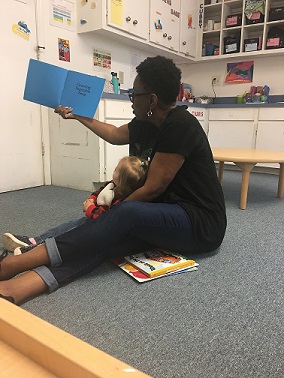 THANKFUL THURSDAY!
As we are in solemn remembrance of the Passion of Christ! I've found myself being ever so thankful for the most insignificant and minute things. We have so much to be thankful and grateful for. Jesus Christ, the paschal lamb sacrificed His life for us. In great humility, He bowed His head in silence and gave His life for us, so we could LIVE! The story doesn't end there...His powerful resurrection secured our victory over death, eternal damnation and a life sentence to a mortal grave forever! We are FREE! FREE to worship! FREE to Live! FREE! to Love and really experience a victorious life in Christ.
I hear people saying, "I'm living my best life". I'm so thankful today that I've realized that the "best life" anyone can have is a life in Christ. There's nothing sweeter and more fulfilling. The resurrected King is resurrecting me to live my best life ever! At 50+, I'm doing what I love to do and I'm so thankful for that.
The picture in this post represents a heart filled with THANKFULNESS, that Jesus the Christ set me free from a past of torment and bondage, sickness and disease, hopelessness and depression. I get to inspire others to know Him too. I didn't really know anything about Jesus as a child. We don't teach relationship to children, we feed them religion. There is a difference. This little one usually NEVER sits down for story time. She shocked everyone when she just snuggled up under me and listened to the story. This is what it's ALL about! Jesus died and rose for our children. (and you too) They are gonna be who God has called them to be because Jesus died and rose to guarantee their place in God as His sons and daughters!  
Jesus is real y'all! There's nothing He won't love you through and bring you out of. The day I gave Him my broken heart was the day He gave me my life! Again, I get to share that message with the greatest gift God has given us, little children. Today...my heart is filled with thanks!
What are you thankful for today? Don't be ashamed to make Him known! ❤️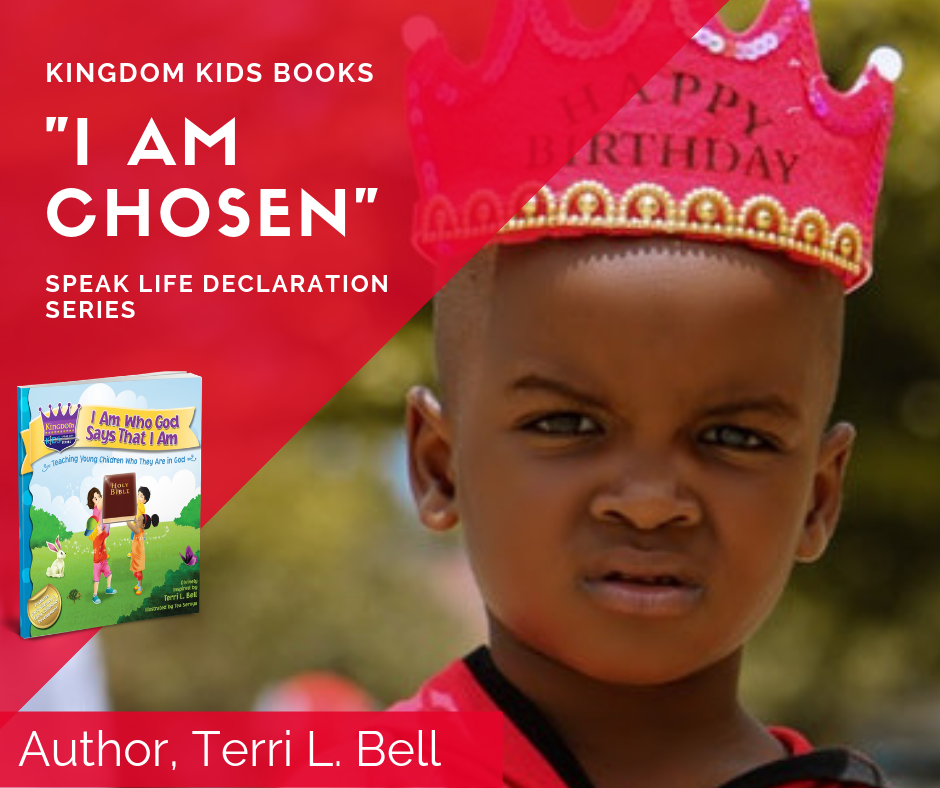 Hi Everyone, so sorry for the delay, I've been traveling and finally getting a chance to get my life together. (smile). Here's another declaration from my book, "I am who God says that I am".
We declare, our children are "CHOSEN"!
I love this declaration because it speaks to the heart of Kingdom Kids Books! I'm on a mission to teach children this truth...You are CHOSEN by God! Created by God! You are His CHILD, created on purpose for purpose! So, how do we instill this concept into the lives of our children?
Give em' the TRUTH! Jesus says to us in John 15:16, that "You did not choose me; I chose you and appointed you to go and bear much fruit, the kind of fruit that endures. And so the Father will give you whatever you ask of him in my name."
Let me break this down. Here's the TRUTH! You were NOT a mistake! Your child is NOT a mistake! God has created each of us and "appointed" us to live a life that will be a blessing to others. To "appoint" means to: NAME, ASSIGN to a position, give AUTHORITY, to PROVIDE, EQUIP, FURNISH and ESTABLISH!
Come on now...This is the promise God has spoken over our lives and the lives of our kids. We are NOT bastard children. We are Kingdom Kids; Heirs of the King! A Royal Priesthood; Kings and Queens. That's the perspective we MUST live from; the truth we MUST take ownership of. If you (as an adult; parent, educator, teacher, etc.) don't walk in this, we will not be able to give it to the children we love and care for or anyone else.
So, take God's word and hide it in your heart and release this truth all over your child(ren). My book is a great resource for imparting these kingdom concepts into the spirit-man of young children. For older kids, take this passage in John 15 and begin to have dialogue with your son/daughter. Ask them what does the verse mean to them and what is the challenge in believing?
We gotta be purposeful in sharing God's love with our children. We don't have to beat em' over the head with a Bible; clearly that doesn't work but you can create a lifestyle that includes God (family prayer, devotion, reading etc.) and represents Him and His great LOVE for us.
We can do this. If you aren't sure how to start, ask the Father. He loves sharing His heart with His sons and daughters. He's a Good, Good Father! I ain't God but you can PM me and I'll point you in the right direction like someone did for me.
Now that you know the TRUTH, let's go get em'! Love hard and spare not...
Have a WONDER-filled day and a GREAT week with the Lord!
Terri